Since 18
Our story:
A passion for leather
Founded in 1864, this family-operated tannery experienced the great tragedies of the First World War and then was nearly completely destroyed in 1944. After each of these tragedies, it was the tanners' passion for their craft that allowed them to bounce back and continue working.
In 2010, six former employees revived the Tannery's operations with an emphasis on leather for luxury upholstery.
The passing-on of such expertise, as well as a passion for leather, has continued now for more than 150 years. The Sovos Grosjean Tannery produces full grain leathers intended for upholstery and leather casing, the nautical and aeronautical sectors, as well as for high-end leather goods and watchbands.
Discover our story
Excellent craftsmanship
for exceptional clients
Crafted in our workshop in the Vosges, leather qualities are attained in a way that respects both environmental standards (in particular the REACH regulation) and corporate ethics. The quality of the grain, when combined with multiple finishing techniques, is particularly well suited to top-of-the-line projects such as luxury homes and aeronautical and nautical projects. The Sovos Grosjean Tannery is committed to an environmental approach: the hides, derived from cattle farming, come from Normandy, Bavaria and Brittany.
The Sovos Grosjean Tannery is also ISO 9001 certified, and its manufacturing process is certified by Bureau Veritas for the IMO SOLAS MED Certification. We offer 1300 colors, and the leathers can be treated (upon request) with a flame-retardant according to the FAR25853, BS5852, NFP260, and CAL117 standards ...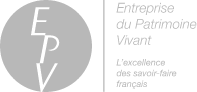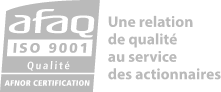 Time travel
Old world heritage,
modern artisans
Since 1864, the Sovos Grosjean Tannery has crafted cowhide.
Today we receive tanned hides. The mineral- tanned leathers are more supple and are generally intended for upholstery.
The leathers with a vegetable- based tanning are firmer and are used for trims for leather goods. The process begins by opening the hide's grain using oak tumblers. At each stage, the full-grain hide may be finished as smooth, supple leather, transparent aniline leather or embossed leather with a two-toned look. The leather is heat-embossed using plates or
varied design templates. Around sixty designs are illustrated on our site. In the spirit of making one-of- a-kind creations, the skins' textures are prepared depending on each special intended use: leather casing, seating, paneling, ceilings, sofas, elevators, staircases...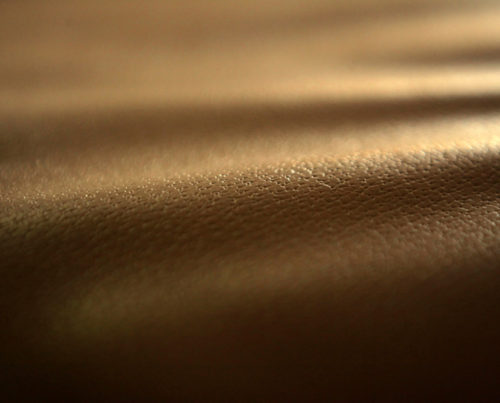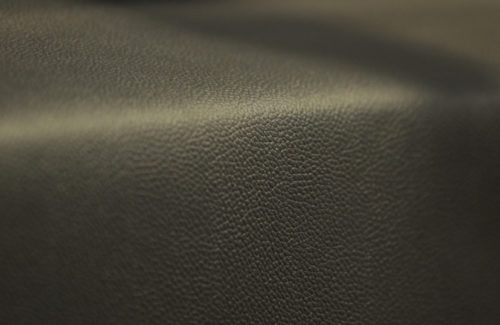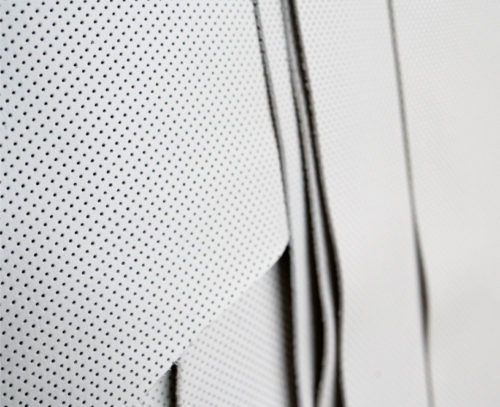 Our leathers
Custom-made
Full-grain leather
The Tannery offers a great variety of techniques for creating your custom-made leather. The smooth leather receives an aniline, semi-aniline, or pigmented finish. A range of 1300 colors in our catalogues makes up the working foundation for matching your color as quickly as possible. From classic to reptile, around sixty designs are available to you for your embossed leathers. Using a traditional technique, the top of the grain is lacquered, opening up a whole realm of possibilities. The combination of these techniques using only a few hides, allows us to guide you in the development and creation of a unique, exceptional project.
Our leathers
News
Discover our latest news